At Agricultural Connections, we participate in and believe in the integrity of our Central Oregon foodshed. By buying from local farmers, we support our producers and provide them with a stable income source and the satisfaction of having the community know who they are and enjoy what they grow.
Groundwork Organics
Located just north of Eugene along the Willamette River, Groundwork Organics grows a wide variety of certified organic specialty fruits, vegetables, and cut flowers.  

What are they growing?   strawberries, rhubarb, kale, sweet onions, garlic scapes, peas, potatoes, zucchini, thyme, basil, cilantro, parsley, mustard, chard, chives, mint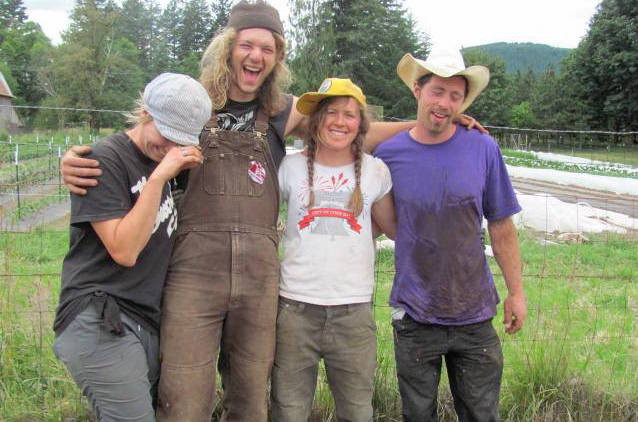 Organic Rednecks
Organic Redneck is a small family farm growing fruits and vegetables for our neighbors and greater community. Their emphasis is on bringing people closer to their food and farmers.   Over the years the crop diversity has evolved. Today they sell seasonally inspired crops.

What are they growing?   tomatoes, carrots, squash, potatoes, peppers, garlic, melons, berries, carrots, greens, and cucumbers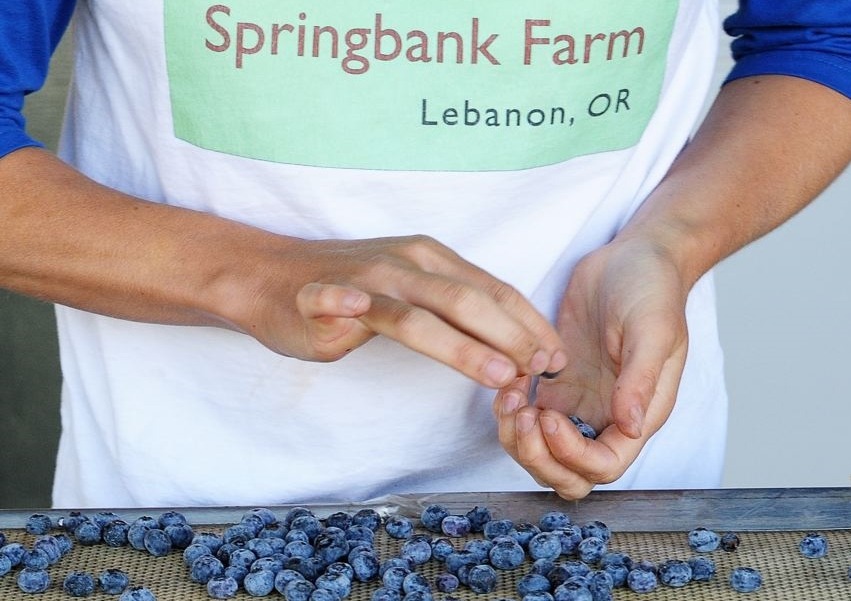 Springbank Farms
Springbank Farm is  an Organic family farm that specializes in what the soil grows best. They grow seven varieties of blueberries and jersey giant asparagus and sell frozen berries all year.  Each summer they hire about 60 local youth from the community to harvest their fruit. They love the community building and work ethic that grows at Springbank Farm.   Each year, they welcome the public out to the scenic location during harvest in July and August. 

What are they growing?   blueberries and asparagus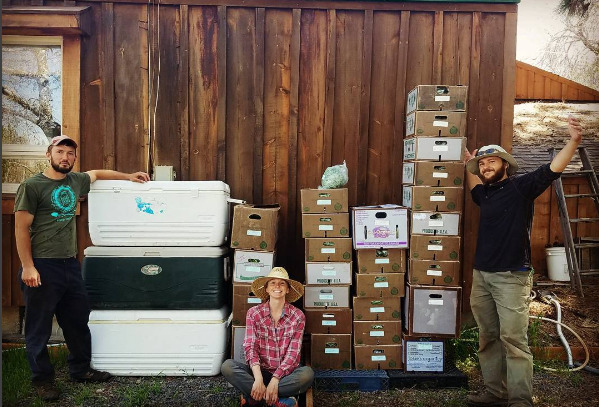 Cinco Estrellas
Cinco Estrellas is truly a family farm that has been organic from the beginning. Roberto's three sons and two daughters were all raised there and attended the local high school in Junction City. Now his grandchildren's swing-set and tricycles are as much a part of the landscape as the red and green rows of lettuce. Even the farm's name was inspired by Roberto's family: three sons + two daughters = five stars (cinco estrellas). Cinco Estrellas serves as an integral partner to Agricultural Connections with its year-round production of fresh vegetables, supplying a variety of the produce in the winter harvest boxes. 
What are they growing ?  broccoli, beets, celery, cabbage, carrots, collards, green lettuce, lettuce mix, kale, kohlrabi, peppers, onions, scallions, summer squashes, tomatoes, parsley, and spinach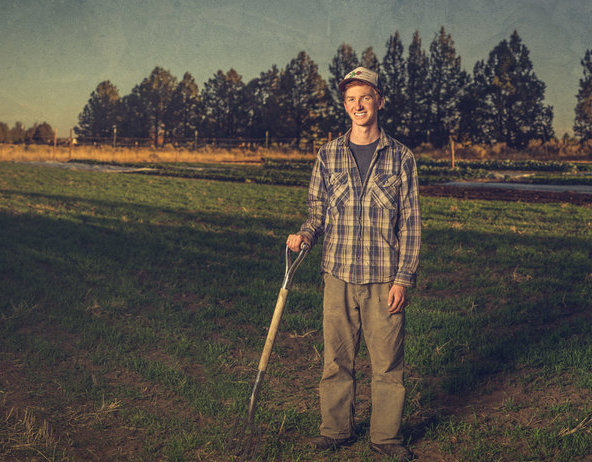 Hummingbird Wholesale
Hummingbird Wholesale is a family owned, Organic food manufacturer and distributor that incorporates humanity into the business relationship. They choose their products carefully, considering the sustainability of farming practices, nutritional value, and special dietary needs. They buy local and directly from the farmers whenever possible. Like the hummingbird, they seek to sip the nectar of the earth without harming the flower.
What are they distributing?  legumes, beans, nuts & nut butters, bee products, seeds & seed butters, spices, sweeteners, condiments
See what's fresh in this week's Produce Box